WELCOME to my site concerning APD.  There are a variety of sites dedicated to APD, some by professionals and some by non-professionals.  For the most part they intend to educate or profess a certain orientation to APD.  Some are excellent family support sites. Others are designed to help "sell" something.  Hence, there are biases that may be related to personal experience, a desire for profit, or a professional treatment position.  I have created this site to be as straightforward and unbiased as possible.  I provide some basic facts about APD.  Indeed, although I try to be impartial, my own biases do creep in.  After reviewing all or part of the information at this site you are welcome to email me.  I attempt to return my contacts as soon as possible, but I am quite busy so please be patient.

In reference to my biases, I begin with a disclaimer. After nearly 30 years of studying, researching, teaching, assessing, and treating auditory processing disorders my conception of APD has evolved. As recognized by the American Speech Language and Hearing Association and the American Academy of Audiology and written about by other specialists, disorders of listening, although they may relate to the auditory system, are strongly influenced by other cogniive and learning deficits. My belief is that APD is an overdiagnosed condition. A child not responding to auditory information may occur becasue of language processing deficits, attention and/or memory deficits, listening behaviors, or other learning or neurological weaknesses. A comprehensive APD evaluation needs to take into account the whole child and must assess non-auditory behaviors as well as auditory behaviors.    

With these thoughts  in mind I hope you enjoy and gain some information from this site.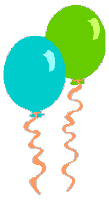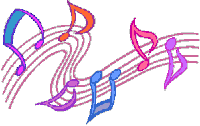 AUDITORYPROCESSING

                        DISORDERSFACTS

                              (www.apdfacts.com) 

                                                                          by

                       ALAN B. GERTNER, Ph.D.                                                            PROFESSOR                               

                     SCHOOL OF COMMUNICATION DISORDERS & DEAFNESS

                                                     KEAN UNIVERSITY

                                                   UNION, NEW JERSEY

                                                           908 737 5808

                                                    agertner@kean.edu

        ASHA CERTIFIED AUDIOLOGIST,  BOARD CERTIFIED AUDIOLOGIST, LICENSED AUDIOLOGIST NJ & NY              

                                                                FELLOW OF THE AMERICAN ACADEMY OF AUDIOLOGY